Craig's TV & Electronics Service - TV, Computer, Audio, Video, Electronics, Repair
*Free In-Shop Estimates on TV's. This week only. *Just mention you saw our website
Craig's TV & Electronics Service
​
has been providing Television Repair, Electronics Repair and Computer Repair Service to Sterling Heights and the surrounding areas of Oakland County & Macomb County
Since 1985.​
Sterling Heights Mi 48310
1/4 Mil

e North of 17 Mile Rd
*
see/click "Map View" Below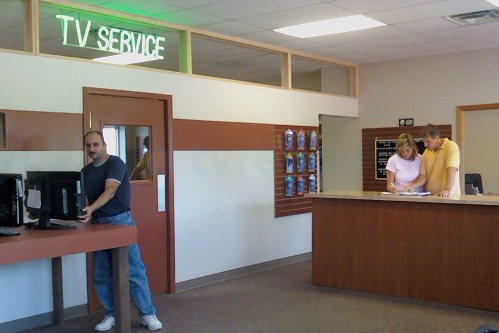 With over 30 Years Experience...
​
We provide Fast, Friendly, Professional
Service on all makes and models of
Television, Computer, Audio and Video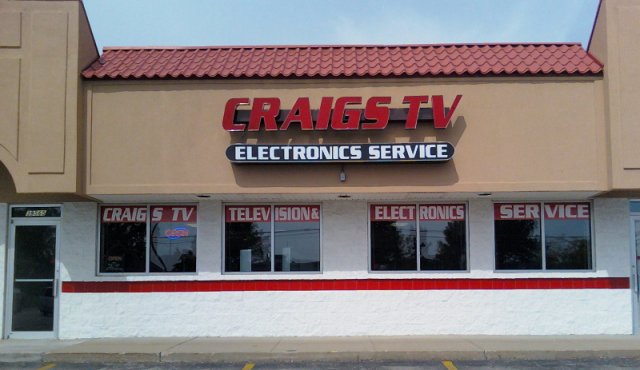 From the latest in
Electronics
and
HDTV to Vintage Audio
Craig's TV
is

your one Stop
Electronics Repair Shop!

Look for all our Positive Reviews and Star ratings on Google, FaceBook, Yelp and others...
We can affordably repair your HDTV LED panels with LED backlight failures. Symtoms may include a flashing picture, dark areas in the picture or sound with no picture.
*(Please bring in your TV or Electronics for diagnostics and estimate. Because all failures are diferent it makes it impossible to accuately estimate over the phone).
*Note, If your TV screen has spider web lines or horizontal or vertical lines due
to an impact to the screen or the TV falling over...unfortunately it is not repairable.
Here are some of the services we provide...
HDTV Repair - LCD TV Repair -
LED TV Repair* -
*including LED Backlight Replacement
4K TV Repair - Plasma TV Repair -
DLP TV Repair - Flat Screen TV Repair -
Big Screen TV Repair - Monitor Repair -
Home Theatre Projector Repair -
Projection TV Repair
Stereo Repair - DVD Repair
Amplifier Repair - CD Player Repair
Phono Repair - Turntable Repair
Surround Sound Amp Repair
VCR Repair - DVD Repair
DVR Repair - Camcorder Repair
Including
Keyboard,
Motherboard,
Desktop Computer Repair -
Hardware Repair, Replacements, and
Upgrades - Malware & Virus Removal -
Operating System Installation and
Upgrades
Small Appliance Repair
including:
Microwave Oven Repair
KitchenAid Mixer Repair...and much more
Projector
Replacement Lamp.
Mitsubishi Lamp Replacement.
​
Call Us if you have questions
or to Schedule In-Home Service
Some of the Brands
we Repair:
Vizio - Samsung - LG - Sony - Panasonic -

Mitsubishi - Sharp -

Toshiba - Emerson - Element - Insignia - Philips - Manavox - Sylvania - Hitachi -Pioneer - RCA - Proscan - Sanyo - Westinghouse -

JVC -

Seiki - Hisense -
Denon -Dual Phono - Fisher - Harmon Kardon - Marantz - Philips - Sansui - Sanyo - Yamaha - Adcom.
Providing In Home Service to the following Michigan Cities in the Metro Detroit Area:
Sterling Heights, Macomb Township, Utica, Shelby Township, Clinton Township, Troy, Warren, Madison Heights, Rochester Hills, Rochester, Chesterfield Township, Auburn Hills, Fraser, Mt Clemens, Harrison Township, Washington Township, Romeo, Center line, St Clair Shores, Roseville, Clawson, Royal Oak, Bloomfield Township, Oakland Township.
Near me, in my area, Michigan, Detroit

​